USA Cricket has announced plans to achieve the International Cricket Council (ICC) full member status of by the end of 2030.
Becoming a full member of the ICC means that a country can play in ICC-sanctioned Test games and automatically qualify to compete in ODIs and T20Is. Full members are also provided voting rights, extra funding. They are guaranteed regular fixtures against top-tier countries, too.
To reach this goal, the USA men's cricket team will have to compete in at least three Cricket World Cups, as well as defeat a full member in an event of the ICC and later defeat them four more times in a bilateral series.
In addition, the ICC sets out some further criteria, including the men's U-19s qualifying for two Cricket U-19 World Cups in an eight-year period and the women's team qualifying for a Women's Cricket World Cup in four years after the full member application is made.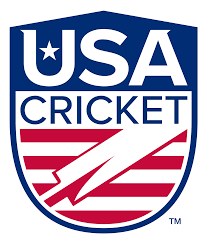 Currently, USA Cricket is an associate member with the ODI and T20I status. To meet the extensive criteria laid out by the ICC, there is much work that the organization have to do, including a country's governance, infrastructure, domestic system, and development programs.
The inaugural Foundational Plan of USA Cricket is bidding to use cricket's shortest format T20 as the catalyst for growing cricket's popularity in the country as well as strengthen competitiveness up to international level.
The organization is planning to launch the domestic 2022 T20 Major League Cricket competition and is also campaigning for the game to be played at the 2028 Los Angeles Olympic Games. Moreover, it is hosting ICC events, constructing a high-performance center, and prepares to obtain five new international standard cricket stadiums.
The chief executive of USA Cricket, Iain Higgins, said that the scale of their ambition is very high and reflects the big potential to develop the sport in the whole country.