Attracting millions of fans of all ages across the world, T20 is the undisputed king of the cricket world. While there are lots of T20 cricket leagues, there are those which stand out, and they include the following.
Indian Premier League (IPL)
This is perhaps the EPL of the cricket world. The league is credited with revolutionising the entire cricket setup, making the game more entertaining and even more commercialised. The IPL was founded in 2007 by the BCCI (Board of Control for Cricket in India), and it is the most-watched league in the world of cricket. As of 2020, its brand value goes above $4.16 billion.
T20 Blast League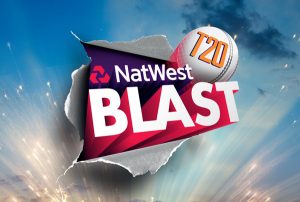 It all started in England, the first professional T20 league, the first T20 match, the first ODI, and even the first-ever test match; what a blessed country! The T20 Blast League attracts enormous crowds, and it is one of the most famous cricket leagues. It is known for producing and nurturing talents. The league comprises of 18 teams.
Australia Big Bash League
This would be a clear number one were it not for the Indian Premier League. BBL, as it is commonly known, was established by Cricket Australia way back in 2011. It comprises of eight star-studded teams, which compete in December and January.
Pakistan Super League (PSL)
Pakistan Super League is run and controlled by the Pakistan Cricket Board (PCB), the same body which launched the league in 2015. While the league is based in Pakistan, its entire maiden edition took place in the UAE, thanks to Pakistan's insecurity situation at the time.
Caribbean Premier League (CPL)
The CPL is an annual tournament which was founded in 2013 and takes place in the Caribbean. It stands out as the only Caribbean cricketing tournament which pulls big crowds and even celebrities, such as Hollywood's Mark Wahlberg. As of 2020, the CPL has six teams