Adopt a Comfortable Stance
The stance is the position where we are in while waiting for the bowler to run in and deliver the ball. Placing yourself in a good position helps you to set yourself up well to play a variety of shots at the same time avoiding putting too much concentration on certain parts of the body.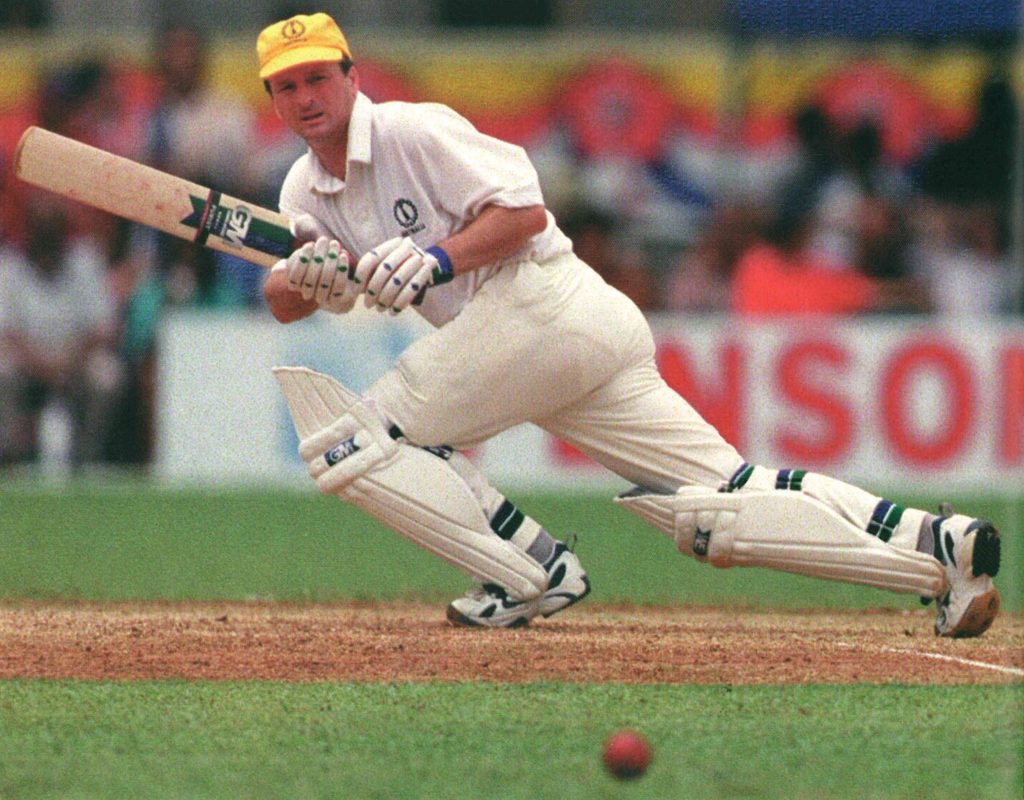 Here are five tips to follow to make sure you are standing in a comfortable position at the crease:
Put your feet around shoulder width apart and distribute your weight evenly between both sides. When you get more experienced, you may see that it can be beneficial to put more of your weight over your front leg to help with foot movement against spinners and quick bowlers.
Ensure your knees are slightly bent. That helps you have the best platform from which you can launch into an appropriate shot. Straight legs will keep you more rigid and slower to move backwards or forwards to the ball.
Many players have their top hand and the top of the bat rest on the inside of their front leg. This is what new batsmen should try since it keeps things simple. The toe of the bat usually rests somewhere behind the back foot or between the feet. The difference between these places is minimal and a player should just settle on what feels the most natural to him.
The back should not be bent over too far since this is where niggling back injuries can occur. This is also the reason why it is vital to buy the correct size bat. A too small bat may cause us to lean over more than we need, putting extra stress on the back muscles.
Make sure that your front shoulder and head are pointing towards the bowler when he is about to deliver the ball. These things are vital to allow us to judge where the ball is going to land and then move quickly and accurately to play the ball when it pitches.