For beginners in cricket, here is a list of the equipment used in the game that is required to enjoy the sport and to play it safely.
Cricket has become popular globally and is especially like a religion in India and Pakistan. This fantastic, nerve wracking sport is played between two teams of eleven players in each one. Because of increasing corporate interest and huge amount of money related to the game, cricket equipment has become more and more advanced.
1. Cricket Bat: Made of wood, a cricket bat has a handle where the batsman holds it. It cannot be wider than 4.25 inches or longer than 38 inches. Its front portion is flat while its back portion has a slender curve, giving the bat thickness and balance.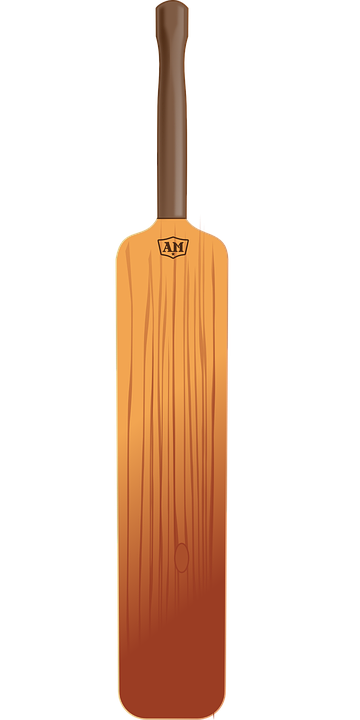 2. Ball: The standard circumference of a ball used in cricket is 9 inches. Made of cork, the cricket ball is covered with leather and wrapped in twine, which is stitched to form a seam. While a red ball is used in the test cricket, white ball is used in the short version of the game.
3. Stumps: Stumps are three wooden poles 28 inches high with a horizontal groove and a conical bottom across the top end. At each end, there are 3 stumps with 2 bails that sit across the top of them and are spaced equally in order to cover a width of 9 inches.
4. Boundary: A rope demarcating the perimeter of the field is known as boundary line. It is marked by a thick white rope.
5. Sight Screen: Sight screen is the screen outside of the boundary, exactly behind both pairs of stumps and perpendicular to the width of the pitch to create better visibility. A black screen is used for the one day internationals as this version is played with a white ball while a screen of a lighter shade is used for test cricket.