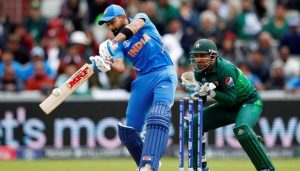 As of 2020, it is still unclear as to where cricket originated from. However, it is generally believed that the name "cricket" was derived from the word "cryce," meaning "stick." Cricket, in its crude form, shared parallels with club-ball, a popular game during the 13th century. After its invention, cricket would later evolve in England during the 18th century, mainly thanks to interest from landlords who liked to try out their gaming prowess on fields with peasants and tenants.
Historical facts reveal that teams from London and Kent squared off as early as 1719. The records also reveal that Sussex and Kent faced each other in 1728. In 1744, the rules of the game were first written down. For about 20 years (between 1768 and 1788), Hampshire's Hambledon Club was a central institution in the evolution of cricket. The club attracted some of the best cricketers at the time, as well as chief patrons, who helped transform the sport from a mere pastime to one of most popular sports, attracting lots of professional cricketers such as Glenn Maxwell, Chris Morris, and Andre Russell, among other superstars.
In 1787, a cricket ground was launched in London by Thomas Lord. The same year also saw the formation of Marylebone Cricket Club (MCC). Today (as of 2020), MCC is responsible for all cricket laws while St. John's Wood is undoubtedly the most famous venue in the cricket world.
First International Matches
The first international cricket match was held in 1877 in Melbourne, with Aussies triumphing over England. As if this was not enough, Australia went ahead to win another international match (held in London) in 1882. It was after this encounter that the matches between the two sides (Australia and England) were dubbed the Ashes. The Advisory County Cricket Committee was formed by MCC in 1904 to deal with the Ashes.