For men's fixtures, Pakistan, Sri Lanka, and India will all tour England, while for women's ODI and T20I series, New Zealand and South Africa will visit the country.
The final of the ICC World Test Championship is now scheduled to take place in June 2021, followed by England's home summer starting to roll with a ODI series including three matches against Sri Lanka. Matches are planned to take place at Durham, The Oval and Bristol, starting on 29 June, 2021.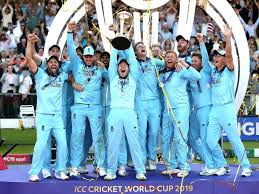 That series will also feature another three-match ODI series, against Pakistan, after that there will be a three-match T20I series against the same opponents.
Five Tests against India, beginning on 4 August, 2021 at Trent Bridge, round up the men's calendar, with the fifth Test beginning on 10 September, 2021 at Old Trafford.
The schedule for the women's fixtures has not been announced but South Africa are hoped to play before New Zealand. Both sides will compete in ODI and T20I formats against Heather Knight.
Australia will also visit, with the England Visually Impaired side planned to compete against their Australian counterparts for the Ashes within a limited-overs series.
A ticket-balloting process has started for some of the men's fixtures, with the ECB hoping that fans will be allowed to the grounds.
England Men's fixtures:
Tuesday, June 29, 2021: 1st ODI vs. Sri Lanka, Durham
Thursday, July 1, 2021: 2nd ODI vs. Sri Lanka, The Oval
Sunday, July 4, 2021: 3rd ODI vs. Sri Lanka, Bristol
Thursday, July 8, 2021: 1st ODI vs. Pakistan, Cardiff
Saturday, July 10, 2021: 2nd ODI vs. Pakistan, Lord's
Tuesday, July 13, 2021: 3rd ODI vs. Pakistan, Edgbaston
Friday, July 16, 2021: 1st T20I vs. Pakistan, Trent Bridge
Sunday, July 18, 2021: 2nd T20I vs. Pakistan, Headingley
Tuesday, July 20, 2021: 3rd T20I vs. Pakistan, Old Trafford
Wednesday, August 4, 2021: 1st Test vs. India, Trent Bridge
Thursday, August 12, 2021: 2nd Test vs. India, Lord's
Wednesday, August 25, 2021: 3rd Test vs. India, Headingley
Thursday, September 2, 2021: 4th Test vs. India, The Oval
Friday, September 10, 2021: 5th Test vs. India, Old Trafford