A promising Zimbabwe-born cricket youngster has won the coveted award named Wisden Schools Cricketer of the Year in England, which earns praise from the sport's legends who tipped him for a stellar career.
Muyeye, having played for Eastbourne College Cricket last year, scored 1,112 runs at an average of 69.5, consisting of two double centuries.
In the present, the former Peterhouse student is playing for the junior team in Sussex – an England county cricket side.
The magazine Wisden Cricketers' Almanack, also known as the bible of cricket, is annually published in the UK since 1864.
In 2008, Wisden Cricketers' Almanack introduced a new award named the Wisden Schools Cricketer of the Year with the aim of helping raise the profile of schools cricket, particularly at state schools.
More than half of the previous winners of the school category have continued to play first-class cricket with a handful representing their countries on the international tournament.
Leading the congratulations were TV broadcaster Piers Morgan, Sri Lanka cricket legend Kumar Sangakkara, and England wicketkeeper Jos Buttler.
Writing on his Twitter account, Morgan called Muyeye as his young friend and described him as a brilliant young cricketer who is destined for great things.
Meanwhile, Sangakkara said Muyeye had incredibly fast hands and great balance and posture.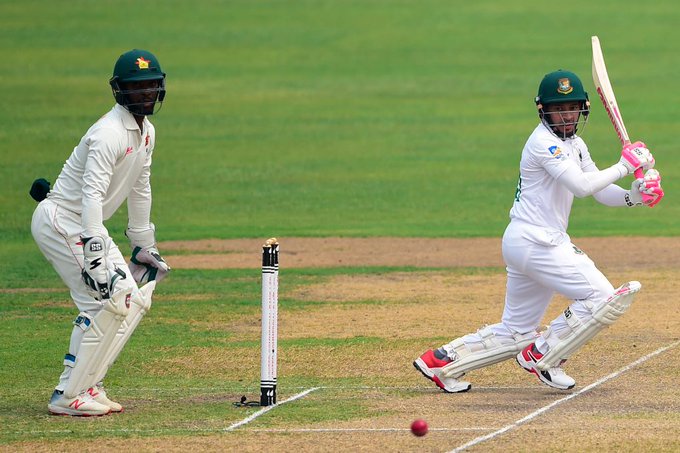 The Wisden Cricketers' Almanack 2020 edition says that Muyeye is a player of immense presence, like a batsman destined to empty bars.
Muyeye finished his 2019 season on a high with 2 long-standing school records and his school's coveted Simon Green Cup for Endeavor award. The Second Master described him to be the epitome of effort, hard work, kindness, and humility.
The qualities of endeavor have helped him in breaking 2 longstanding school records, including the first pupil ever in 150 years of the sport to score two double hundreds and the all-time run-scoring record in just one season.