Cricket heads are facing an unprecedented situation due to the spread of the coronavirus pandemic. Sports will resume at some point in the near future, but when, where, and in what form exactly, no-one knows.
The chief executives of the 12 full-member nations along with the ICC management convened via a conference call yesterday to start plotting how a new landscape may look like. The meeting is the starting point of a process going to remain a work in progress for the foreseeable future.
The ICC has said that this virtual meeting was aimed to check in on the health of the members and how they are facing with the effects of no game, as well as work on contingency planning and discussing about the resumption of domestic cricket, international bilateral cricket, and world events.
Based on conversations with different boards, here are some of the major issues that ranked high on the list of priorities to be plotted.
Men's T20 World Cup
Planned for October-November this year, Men's T20 World Cup is the biggest marquee event that is left in 2020 outside of the IPL.
The ICC now remains optimistic about the tournament going ahead as Australia opens its doors to host the event.
However, the event comprises 16 teams, meaning that each team will need the approval of their respective government.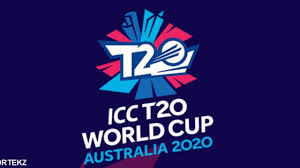 What will happen if one of the member is denied permission? What will be the quarantine process in each country? Will airway transportation completely resume so that players will be able to travel to Australia? These are some of the issues that the chief executives' committee have to discuss.
One official said that the fate of the Men's T20 World Cup is the most important issue for several boards outside the biggest few.
As PCB Chairman Ehsan Mani warned, those boards, which heavily rely on revenue distributions from the ICC as well as a disruption to any event, might have serious financial repercussions for some of their members. What members might be looking to discuss is a rough idea before a definitive decision on the tournament needs to take place.