On Thursday, Cricket Australia announced the schedule of the 2020-21Big Bash League, which will begin on December 10.
The upcoming season of the Big Bash League has been postponed by a week and is rescheduled now to start from December 10 when Hobart Hurricanes will meet Sydney Sixers at Bellerive Oval. Initially, the season was planned to start from December 3.
Cricket Australia has also announced that the games will taking place at multiple venues with some state borders set to reopen after drop in Covid-19 infected cases.
According to Cricket Australia's BBL head Alistair Dobson, this is no doubt that the most complex fixturing task ever undertaken by the BBL and they are excited with where it has landed. Moreover, it has been a difficult year for so many people around the country and they are looking forward to bringing the BBL to every state that border conditions allow them to do so.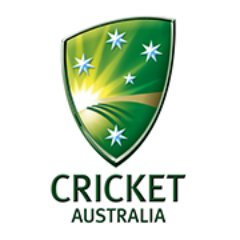 They have also announced the venues for the first 21 matches and will confirm the remaining matches at a late date. Here is the full schedule of the event.
10 December 2020
Sydney Sixers vs Hobart Hurricanes, 1:45 PM IST at Bellerive Oval
11 December 2020
Brisbane Heat vs Melbourne Stars, 1:45 PM IST at Manuka Oval
12 December 2020
Sydney Thunder vs Melbourne Stars, 10:35 AM IST at Manuka Oval
Perth Scorchers vs Melbourne Renegades, 1:45 PM IST at Bellerive Oval
13 December 2020
Hobart Hurricanes vs Adelaide Strikers, 8:45 AM IST at Bellerive Oval
Melbourne Renegades vs Sydney Sixers, 1:45 PM IST at Bellerive Oval
14 December 2020
Brisbane Heat vs Sydney Thunder, 1:45 PM IST at Manuka Oval
15 December 2020
Adelaide Strikers vs Hobart Hurricanes, 1:45 PM IST at University of Tasmania Stadium
16 December 2020
Melbourne Stars vs Perth Scorchers, 1:45 PM IST at University of Tasmania Stadium
19 December 2020
Melbourne Renegades vs Hobart Hurricanes, 5:40 AM IST at Bellerive Oval
20 December 2020
Adelaide Strikers vs Sydney Sixers, 5:40 AM IST at Bellerive Oval