The equipment used in cricket is regulated by the Laws of Cricket which cut across the world. Some of the basic equipment used in the game includes the bat, ball, clothing, and protective gear.
Bat
Cricket bats are wooden in nature, and they are attached to conical-shaped handles. In terms of size, the width of the bats must be 10.8 centimetres or less, and their length should not exceed 96.5 centimetres. While the Laws of Cricket are silent on bat weight, bats generally weigh between 1.2 and 1.4 kilograms.
Ball
Cricked balls are hard, leather-covered cork balls. Their weight ranges between 155.9 and 163 grams. The balls are mostly white (for One-day competitions) or red (used in First-Class cricket and Test cricket).
Clothing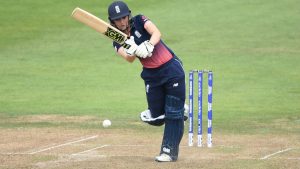 Generally, polo t-shirts and long white trousers rule the day during a cricket match. However, players may also do vests or even woollen jumpers depending on factors like weather. Spiked shoes are also worn for improved traction. Other clothing allowed during cricket matches includes cricket caps, sun hats, and baseball caps.
Protective Gear
Cricket, like any other sport, requires players to do protective gear for safety purposes. Remember, a cricket ball is hard, and any direct contact with the player's body could result in a serious injury. To prevent such an injury, both wicket keepers and batsmen must wear leg pads and abdo guards. Leg pads also come in handy, especially for cricket players stationed next to the batsmen.
All batsmen and wicket keepers are required to wear gloves. A helmet is necessary for all fielders and batsmen to prevent any head injuries. Some helmets for cricket feature a visor for face protection. For wicket-keepers, protective eyewear is essential to prevent injuries to the eyes; the impact of the ball on the wicket could be too much as to dislodge balls.